I can't recall one moment my sweet mama complained, as we took sheets, pillows and crockery, carrying it over the river bridge across our house to build a fort in the small forest. We would spend hours building, furnishing and decorating our little hut. In our childlike manner, it felt like a permanent habitat. Our imaginations made it home. We would play there, in the forest fort, for days on end. This is some of my fondest memories of my own childhood. In this week, our little ones built themselves an impressive sukkah outside with blankets and pillows. They spend the whole Tuesday and all of this morning just playing inside of it.
I am fascinated by how Yeshua invites us to become like little children. His feast days are such a practical way to learn about Him in a childlike fashion, about His heart and His ways. With the feast of tabernacles, He invites us to dwell with Him as He dwells with us. And He gives us a great promise of preparing a place for us, that will remain everlasting.
You go to prepare a place
A place to meet
Meet face to face
To dwell and to hide
A home in which to abide
Under Your shadow and in Your Light
A site to gain Godly insight
To see the way that You see
To know life's fragility
In light of
Eternity
The present is faulty
Is fleeting
But it cannot compare
To the mysterious completing
Of the end of this age
When He'll turn a new page
To a perfect, perfect home
Where there will be perfect shalom
No more tears
Or fears
Only JOY and gladness
Far away from this world's madness
Oh, what a heritage?
One without any shortage
Not built with human hands
Not found on sinking sand
Those who'll inherit
Are those who are meek
Those who will find
Are those who wholeheartedly seek
Drinking living waters
From Your rivers
From Your wells
For all of my days
In Your house
I will dwell
My being longs to dwell with Him in His house. As I pondered on the concept of dwelling in a tabernacle or tent, I realized the significance of us being the temple in which His Spirit dwells. The instructions Moses received to build the tabernacle was so precise. Fearful. Wonderful. Just like we are woven together.
You formed my innermost being, shaping my delicate inside
and my intricate outside,
and wove them all together in my mother's womb.
I thank you, God, for making me so mysteriously complex!
Everything you do is marvellously breathtaking.
It simply amazes me to think about it!
How thoroughly You know me, Lord!
You even formed every bone in my body
when You created me in the secret place;
carefully, skilfully You shaped me from nothing to something.
You saw who You created me to be before I became me!
Before I'd ever seen the light of day,
the number of days You planned for me
were already recorded in Your book.
Every single moment You are thinking of me!
How precious and wonderful to consider
that You cherish me constantly in Your every thought!
O God, Your desires toward me are more
than the grains of sand on every shore!
When I awake each morning, You're still with me.
Psalm 139:13-18
Our bodies are to be set apart and we are to treat it as such. We are the temple of His Spirit. He is with us, always. There is a mystery in all of this. One I don't quite understand, yet. But as I look in admiration and adoration at the little ones that Yah graciously gifted us with, I cannot help to wonder how He must feel about us, even making us in His image. How much He must desire for us to be different, to be pure, to be holy and without blemish. And how He also desires to be with us, just like in the garden, the true secret place.
After Yah gave instructions for an earthly tent that was built with much care and precision, Solomon built a Temple for the Most High. It was also detailed with specifics. It was to be built in reverence and worship. Finally, He sent His own beloved Son to be with us, to dwell with us, as Immanuel, God with us.
John 1:14 TS2009
And the Word became flesh and pitched His tent among us, and we saw His esteem, esteem as of an only brought-forth of a father, complete in favour and truth.
The grand finale will be when He will come down on the clouds and forever tabernacle with us within the New Jerusalem. The Bridegroom will return to enter into the Bridal Chamber with His beloved bride. I am beyond childlike excited about dwelling with Him in this place He is preparing for me (and also for you)!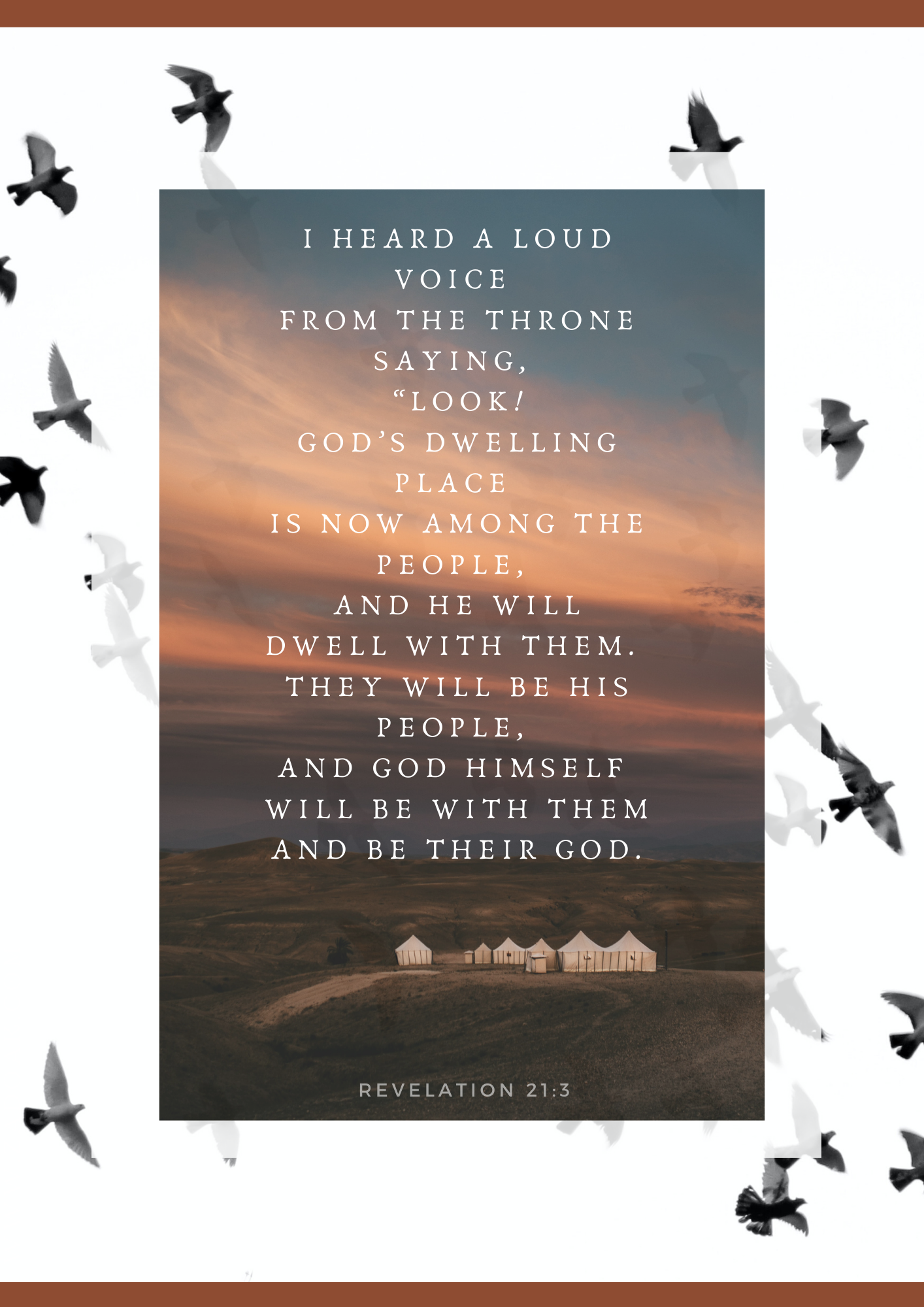 His heart for the feast of tabernacles is for it to serve as a reminder of the time spent in the wilderness and for the Bridegroom preparing a place for us. His faithfulness overflowed then, as He met all the needs of the people, and His faithfulness now is still the same and will forever be. This life is a pilgrimage, passing through, just like Abba's people were passing through the desert. Their end destination was to be the Land of Promise. This pilgrimage won't be without a great number of obstacles. It was never this way, without trials on this trail. Yet, knowing that Yeshua Himself will never leave us nor forsake us on this journey and that His Spirit is dwelling within us, we can press through and endure until the end of this age.
Lift up your head, beloved, our Salvation will surely come.
Shalom
Carmen Tehillah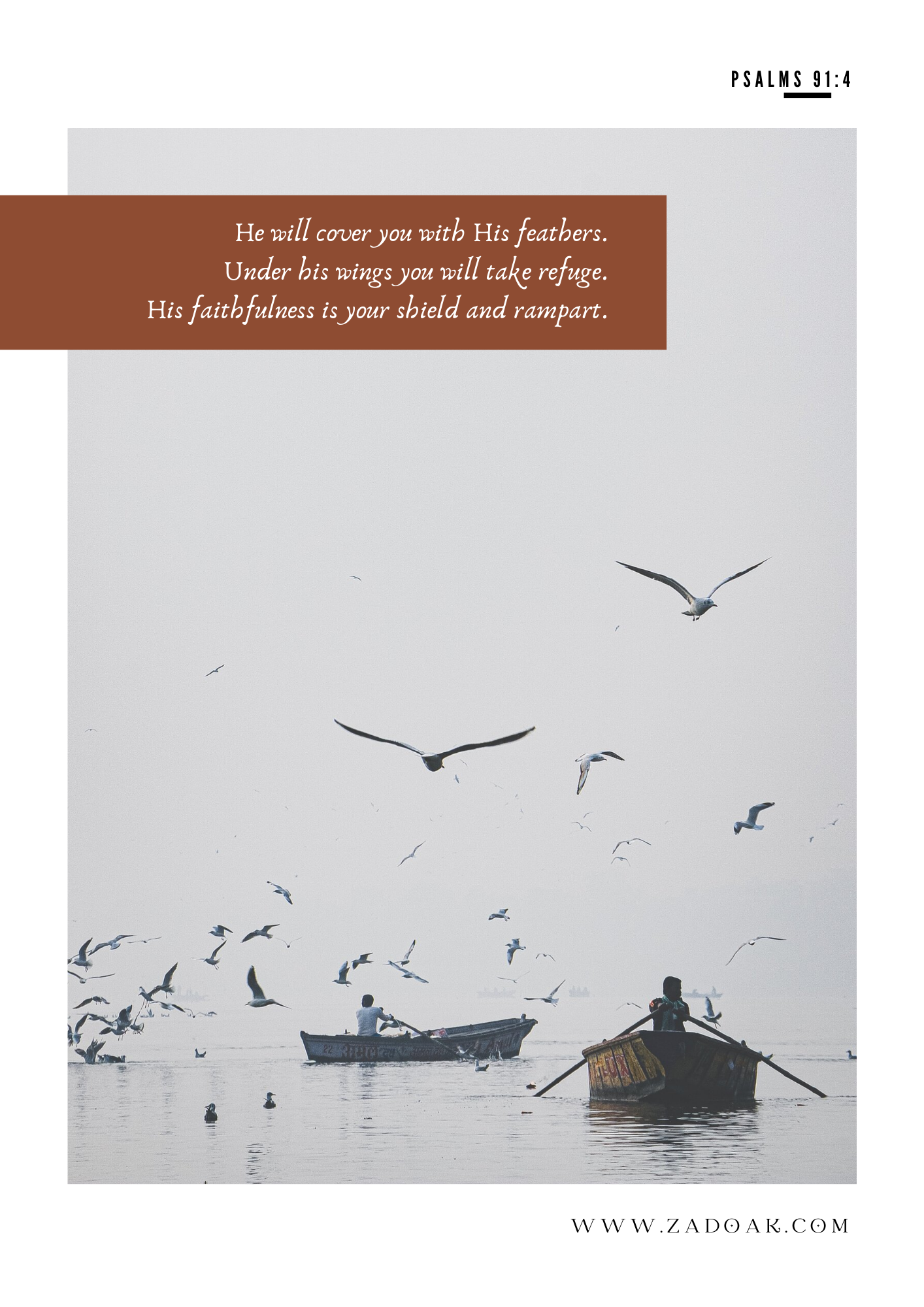 "Pilgrim Days"
by Will Reagan and United Pursuit
Brother sisters join this song
As we journey home
Brother sisters join this song
As we journey home
Hold my hand and walk with me
Till my pilgrim days are done
And there I'll find this jubilee
Until my chains you'll see undone
I walk towards eternity
With hands held high
Unashamed I will enter in
With love on my side
Hold my hand and walk with me
Till my pilgrim days are done
And there I'll find this jubilee
Until my chains You'll see undone
I walk this path you lead
And You keep moving me on
I know You're with me
Lord in Zion
To Him who sits on the throne
To Him who reigns forever
To Him who sits on the throne
To Him who reigns forever
Blessing and honor and glory and power