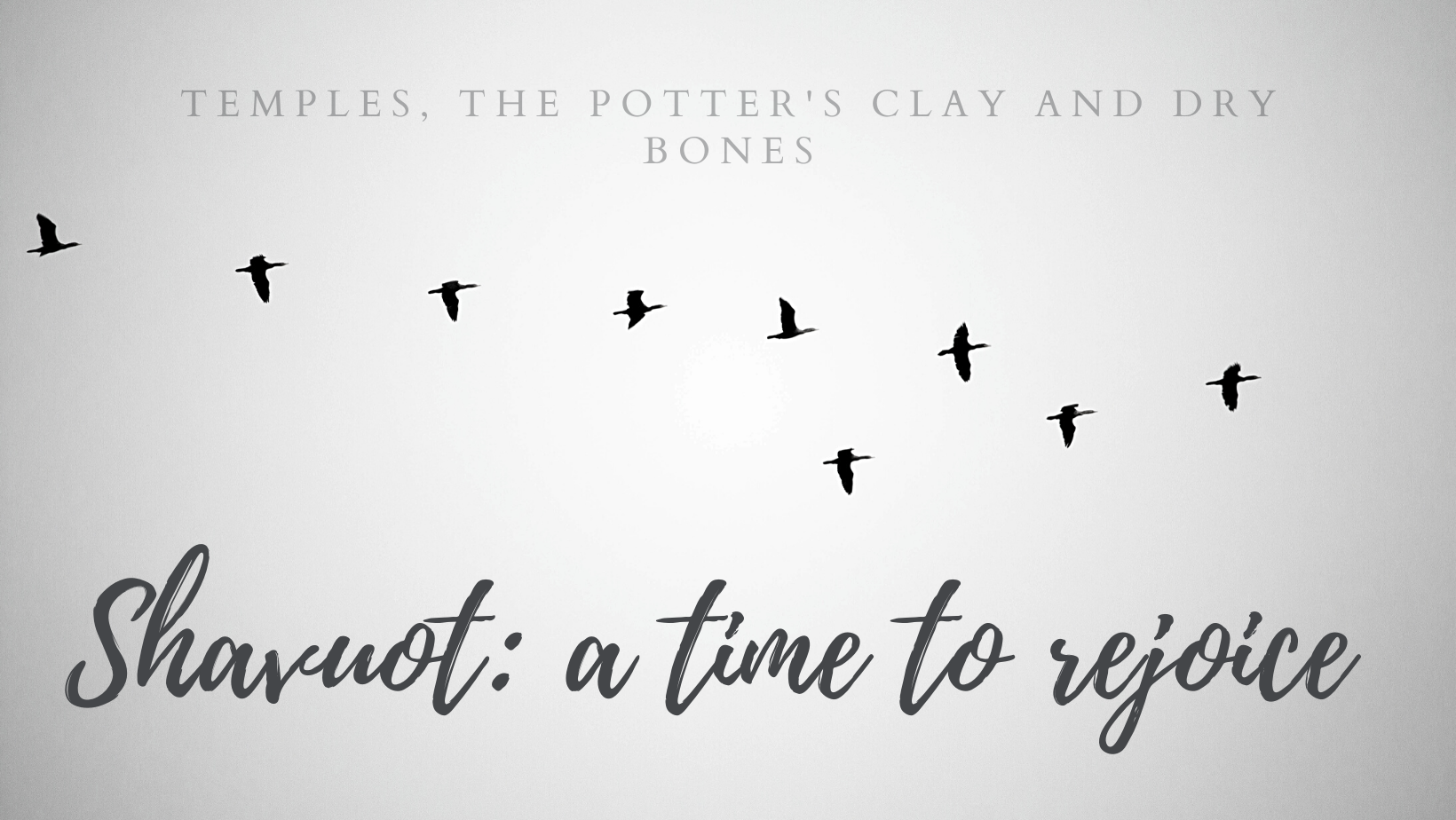 שָׁבוּעוֹת
Unity!
A word Abba is steadfastly pressing upon my heart and the hearts of those around me. Without it, this House is prone to be divided and cannot stand. Yet, we all long for our houses, this earthly tabernacle, our beings to be filled with His Set-apart, Holy, Spirit. The day Yeshua ascended, His followers must have felt a deep void within themselves. It must have been foreign after years of daily walking with the Messiah to suddenly feel estranged again. So they clung to unity amongst each other and mercy and truth. And when the feasts of weeks, called Shavuot, came, they met once again in an upper room, hearts yearning and filled with earnest expectation. Oh, behold how good and how pleasant it is when we dwell together in unity! The last feast they kept, were fulfilled by Yeshua, what would happen at this feast?
They remembered His words, still lingering in theirs souls…
"It isn't for you to know times or seasons which the Father has set within His own authority. But you will receive power when the Holy Spirit has come upon you. You will be witnesses to me in Jerusalem, in all Judea and Samaria, and to the uttermost parts of the earth."
Acts 1:7‭-‬8
The heart of Messiah for the nations echoed within their chests and they acted upon it by faith.
Then they returned to Jerusalem from the mountain called Olivet, which is near Jerusalem, a Sabbath day's journey away. When they had come in, they went up into the upper room where they were staying, that is Peter, Yochanan, Jacob, Andrew, Philip, Thomas, Bartholomew, Matthew, Jacob the son of Halfai, Simon the Zealot, and Judah the son of Jacob. All these with one accord continued steadfastly in prayer and supplication, along with the women and Miriam the mother of Yeshua, and with his brothers.
Acts 1:12‭-‬14
Now when the day of Shavu`ot had come, they were all with one accord in one place. Suddenly there came from the sky a sound like the rushing of a mighty wind, and it filled all the house where they were sitting. Tongues like fire appeared and were distributed to them, and one sat on each of them. They were all filled with the Holy Spirit and began to speak with other languages, as the Spirit gave them the ability to speak.
Acts 2:1‭-‬4
I am reminded of His Spirit, how it is Yah's breath, His wind, His Spirit and in Hebrew context, also His Mind. In Exodus 28:3 and Exodus 35:31 we see how Abba filled people with His Spirit to equip them to be skilful in all kinds of workmanship for the tabernacle to be build. They worked together, in unity to build the tabernacle where the Spirit and glory of Yahweh would dwell and be amongst them. The heart of the Father from the beginning of time, to dwell and fellowship with us. We see Yeshua meeting the woman at the well in John 4 and telling her that the Father is seeking those who would worship Him in Spirit and Truth. We see how a tree is known by what kind of fruit it bears, and then in Galatians 5 we are given the key, the Ruach, the Spirit of our God and King.
It is only through the Spirit of the Most High that we can bear fruit. And so, when the disciples met together on that day of the feast in Jerusalem they must have known that this day would equip them to speak, to be in workmanship for the King, to bear good fruit, to dwell with Him and to be called children of the Most High through the Spirit of adoption.
For all who are being led by the Spirit of God, these are sons of God. For you have not received a spirit of slavery leading to fear again, but you have received a spirit of adoption as sons by which we cry out, "Abba! Father!" The Spirit Himself testifies with our spirit that we are children of God, and if children, heirs also, heirs of God and fellow heirs with Christ, if indeed we suffer with Him so that we may also be glorified with Him.
Romans 8:14‭-‬17
Words would fail us if we should write about all the wonderful ways His Spirit, His Breath, are one of the greatest gifts He has given us. out of the words that I could find, this poem started resounding within my heart:
In one accord
In one place
Seeking the Father
Face to Face
The Ruach to descend
With a mighty wind that transcends
Filling every corner of the room
Hearts reminiscent towards their Bridegroom
Tongues of fire
Hearts filled with a desire
The Holy Spirit like a wind to blow
Until their heart's cups overflow
Every tongues and nation to receive
For every being to believe
This fountain of Hope,
of Mercy
and Truth
to all who are thirsty
"And I will pour out My Spirit" says Elohim
"upon all your descendants" says the King of kings
Mount Sinai to quake
In Spirit and Truth to awake
As witnesses of the Way
He is the Potter
We are the clay
We are salt
We are light
"..not by power or by might
But by My Spirit"
Says YAHWEH,
the Lord of hosts
"I will inscribe My instructions on your hearts..
write My words on your inward parts
Instead of stone,
a heart of flesh
A Spirit renewed,
refreshed"
It is because of His Spirit His breath that we can be alive in the Spirit. In Ezekiel 37 we read about the dry ones coming alive. Aren't we all dry bones without Him? Without Him breathing within us? Aren't we all mere earthen clay if He doesn't cause His breath to enter into us? Tabernacles without glory, empty within ourselves. His Spirit must fill us.
But we have this treasure in earthen vessels, so that the surpassing greatness of the power will be of God and not from ourselves;
2 Corinthians 4:7
Abba, cause Your breath, Your Ruach to breathe on us again. Fill us again so that we would not be empty earthen vessels or mere dry bones or an empty tabernacle, but fully alive to walk in the Spirit. Not by might nor by power but by Your Spirit alone.
In Him we live
And move
And have our being
Shalom
Carmen Tehillah

undefined