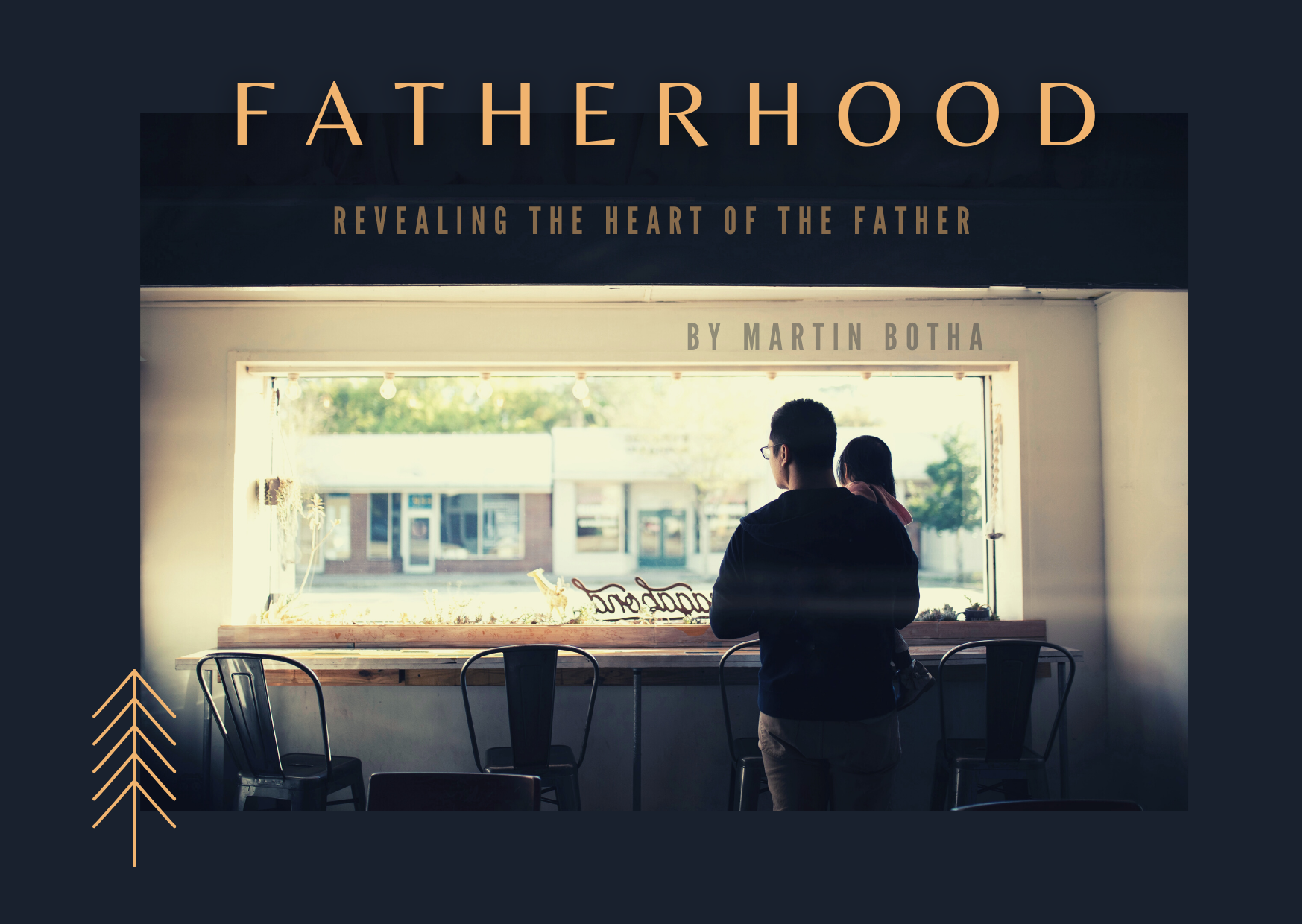 As a father of 6 (4 boys and 2 girls…and yes, they are all mine!) I have the privilege of being confronted with the unique needs and to guide these precious gifts towards their individual callings in life.
Psalm 127:3-5 KJV
Lo, children are an heritage of the LORD: and the fruit of the womb is his reward. As arrows are in the hand of a mighty man; so are children of the youth. Happy is the man that hath his quiver full of them: they shall not be ashamed, but they shall speak with the enemies in the gate.
My firstborn was really the eye-opener in this journey as a father. Samu-El was born, 3.15kg at 36 weeks, and I held in my arms my son. Small, vulnerable, dependent on me (and his mom of course). As I looked down at this tiny body, I felt a question stir in my heart: "How can I love someone so very much? Someone who is so small, someone who can do nothing for me or earn my love in any way."
No sooner had the question come to mind than I felt my Father, Abba Father, speak into my heart through His Spirit, "This is how I feel about you. I love you, not because of what you can offer me or earn from me, I love you because you are my child. You come from Me. I look at you and see My creative expression of love."
And how that truth blessed me and strengthened my own value for His love.
1 John 4:19 says, "We love Him because He first loved us."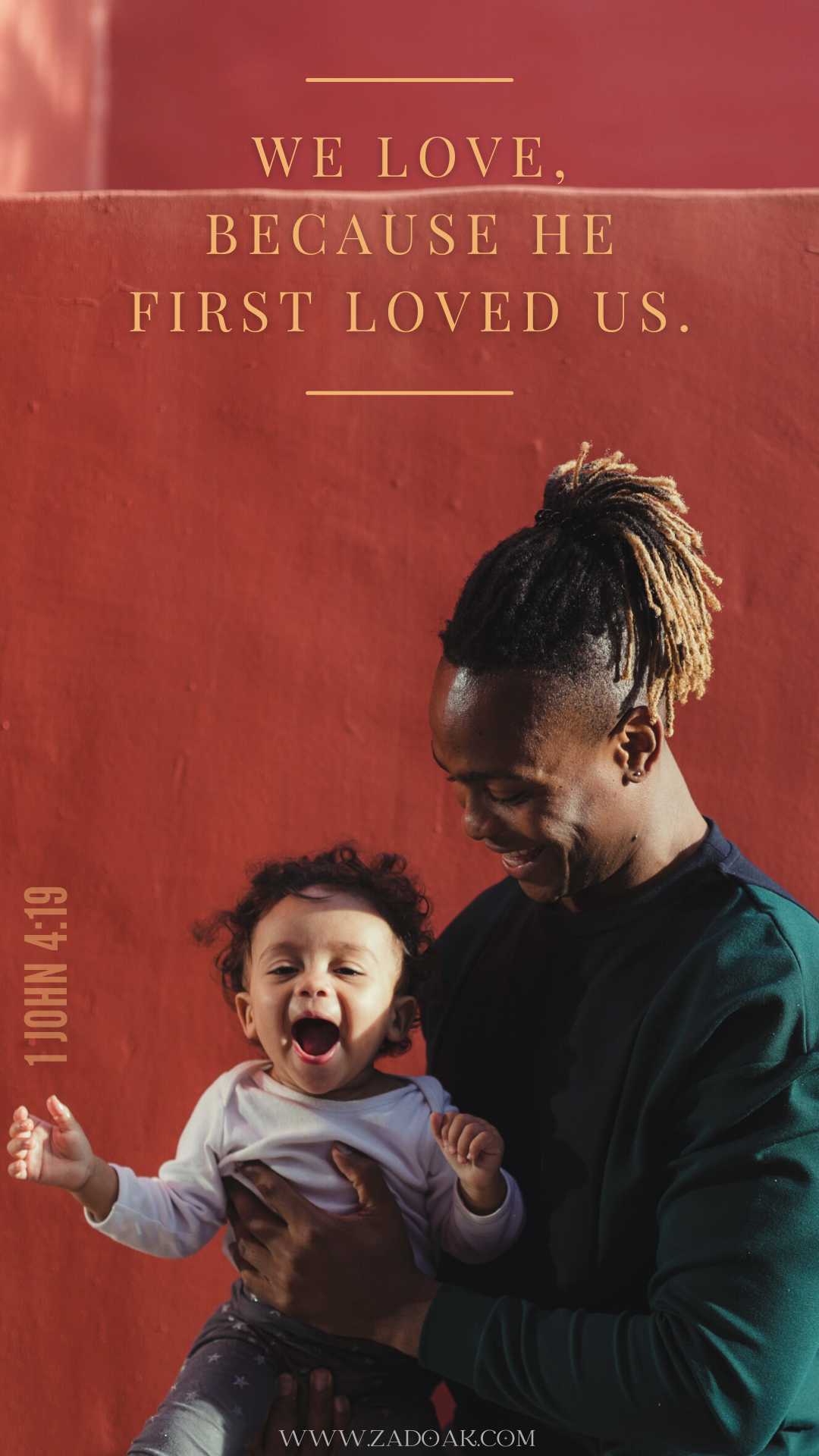 Fear vs Faith: A Father's journey to freedom
At the same time, fatherhood has taught me that love has got little to do with the fluffy feelings. Did you know that the Father does not feel love? It is not something that comes and goes depending on 'how His day has been'. God does not feel love, because He is love! He chooses to love us, even when we could not love ourselves. Our feelings, emotions and actions are so easily measured by our own erring standards. And as a parent, especially a father, the sense of failure or shortcoming is immense!
As a teacher, school manager and as part of various ministry teams, I have sat with many a distraught parent. And as yet, I have not met a single parent who has not had (at some point) a strong sense of fear or of failure and disappointment at their efforts as a parent. We attempt to ensure the best medical benefits, holidays, gifts, inheritance, etc. in the hope of somehow making up for our shortcomings. I wonder though, is that what God intended for us? I think not…
Rev 5:10 KJV
And hast made us unto our God kings and priests: and we shall reign on the earth.
For fathers, their children and wife are their crown (i.e. a sign of how well you manage what God has given you). If you have applied good principles, then there will be a successful kingdom, also known as a family. If there is a lack of principles, or engaging with citizens then there will be a lack of order.
Speaking of which, your wife is part of the management structure, not just mere a citizen. I just thought to clear that up as not to leave any room for confusion in that regard.
Therefore, a dad's primary duty is creating a sense of order in the house. This makes Mom's role much easier and the house is therefore much more functional. How do I create order? Well, it should start with acknowledging who really is King of the house.
Ephesians 5:23 KJV
For the husband is the head of the wife, even as Christ is the head of the church: and He is the saviour of the body.
If you are King, then your shortcomings are the standard by which your children will measure right from wrong. If God is King, then your ability to confess your shortcomings will ring true to the fact that everyone in the house is under God's sovereignty.
So, No. 1, Confess openly in front of your children.
From this position, you are responsible for applying and teaching God's principles as a representative of His Kingdom. No King can rule without a kingdom. Therefore, if you are not King, then the family is not your kingdom, and it is simply your calling to guide them as citizens and children of His Kingdom and His Family (The Corporate Body of Christ). This sounds easy, but it comes at a cost. You have to lay down your crown, your sense of ownership and entitlement, in order to do as He pleases.
No. 2 is submission to His rulership.
The passage in Ephesians 5 is self-explanatory. It is only through submission to Messiah that we are granted rightful, delegated authority.
Then, No. 3 is completely contrary to our feelings and reasonings: Hand over your crown!
Revelation 4 : 10 – 11
"…the twenty-four elders fell facedown before the One seated upon the throne and they worshipped the One who lives forever and ever. And they surrendered their crowns before the throne singing: You are worthy, our LORD and God, To receive glory, honour and power, For You created all things, And for your pleasure they were created and exist."
The 24 elders of Revelation acted in response to the greatness and glory of this King, by giving to Him what is most precious to themselves.
However, God has no need to collect gold, only to refine gold in order for it to shine more brightly. By handing over our crowns (our families) we are allowing God to "clean" not only the hearts of our family, but we are also inviting Him to change our thinking. Crowns go on a head, right?
Now, to summarize, I strongly suggest:
No. 1 : You are a son in His house too – confess openly. Start by confessing your fears. The enemy can do far more damage with things hidden than things that are out in the light of Truth.
No. 2: Submit to His rulership. Do not allow your personal kingdom mandate to clash with the heavenly kingdom mandate. Allow the submission to shape your role as his representative of God, the Father.
No. 3: Ownership – Hand over your crown. Offer up your thoughts and views and allow Him to show you His way of thinking on a matter. His ways are higher and His thoughts are higher.
May you find great peace in knowing that you were never meant to do this (parenting) alone! God always intended Himself to be the Cornerstone of it all. Now that you know, may your house become a place of order, a place of light, of joy and of the fruit of fellowship as your family grows in the character of the Living God.
Martin Botha