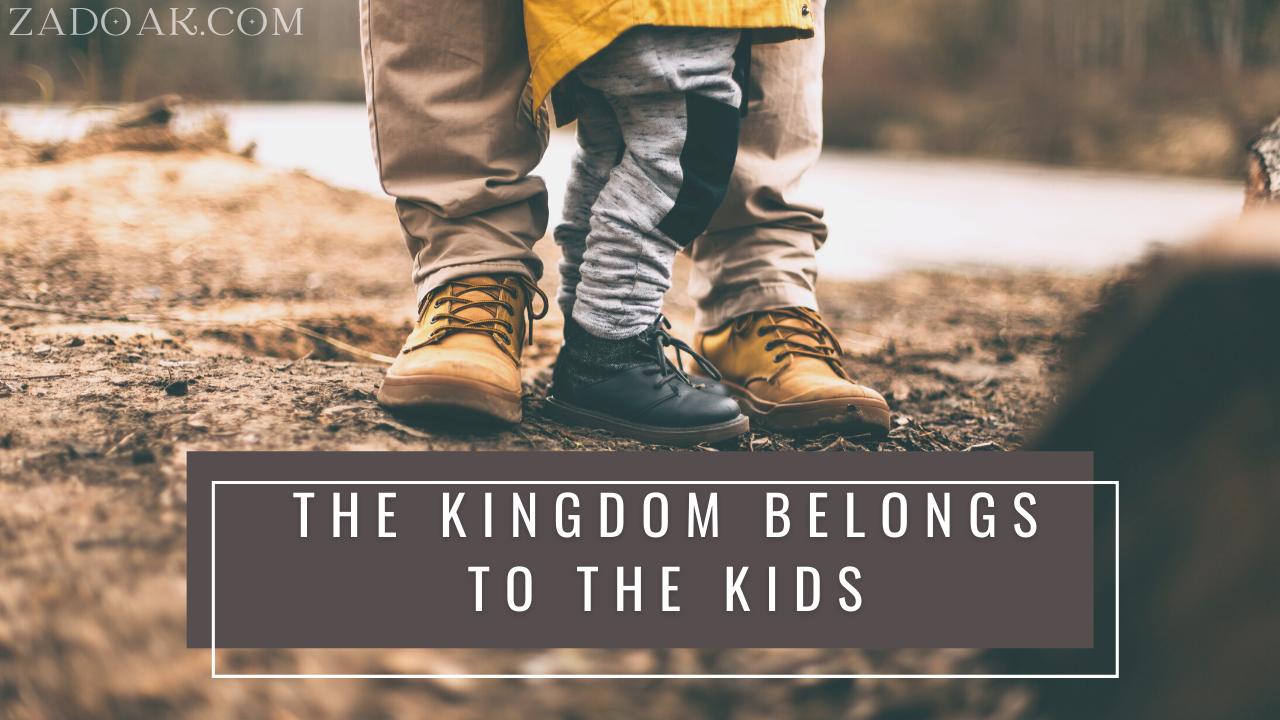 I have had the privilege of living with my own kingdom ambassadors, on this fatherhood journey, for the last 6 (almost 7) years. The little ones can and should teach us about the Kingdom of Heaven. Yeshua's message is crystal clear; the Kingdom belongs to these small humans. Likewise, it should not surprise us when we learn more from the local crowd of children than from the local qualified pastor.
Luke 18:16 (AMP)
But Jesus called them to Himself, saying [to the apostles], "Allow the children to come to Me, and do not forbid them, for the Kingdom of God belongs to such as these.
Children just love taking things. Almost anything. Ever since I became a dad my kids have taken things like, but not limited to;
MY SLEEP
MY MONEY
MY PRIVACY
MY FOOD
MY CHAIR
…and even MY COFFEE
If it is takeABLE, they will take it. They willing relinquish anything at your disposal with more boldness and grace than the queen of England.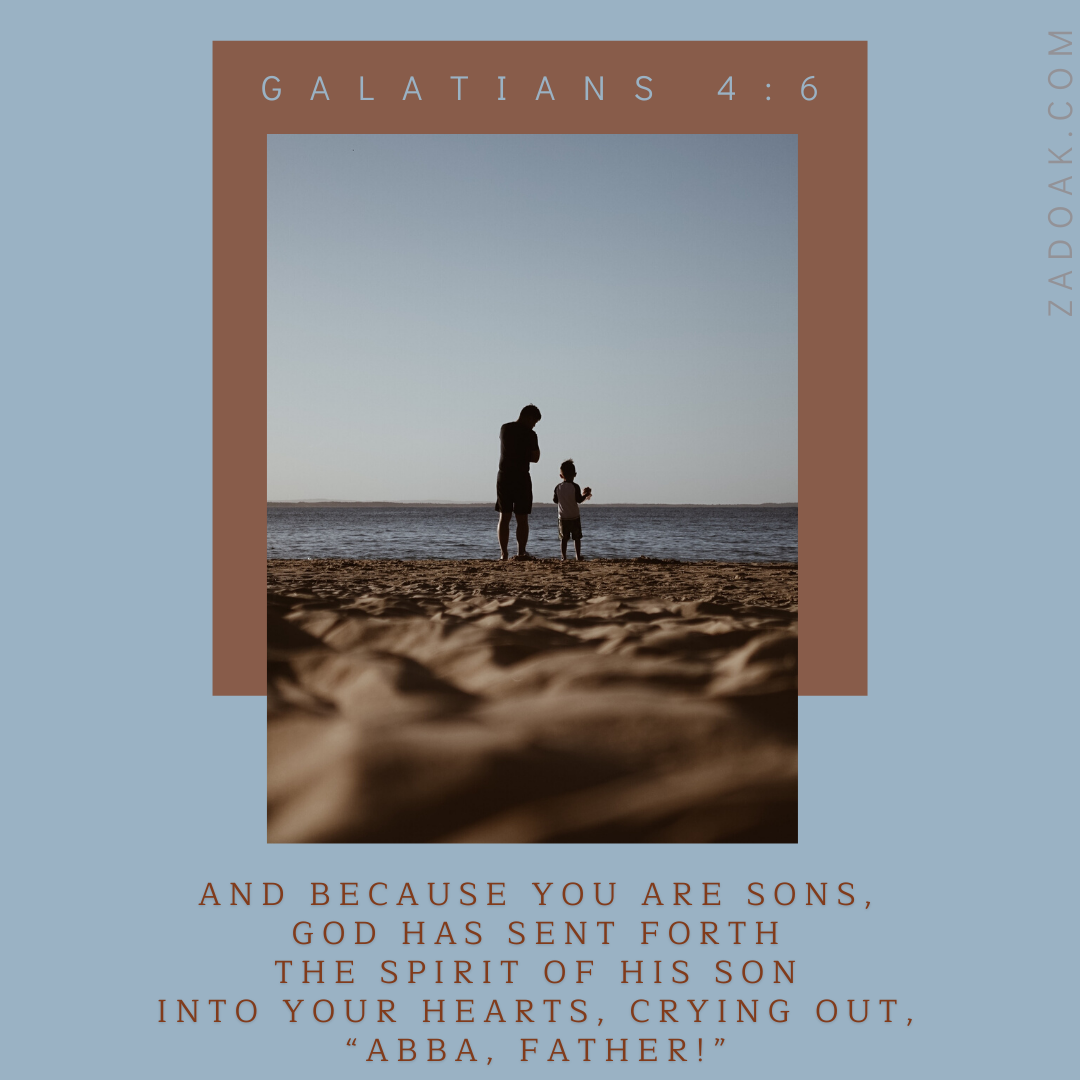 I wonder if Abba sometimes wish we would be more like that. You know, going to Him with confidence that we are part of His household and able to access the privileges of being a son or daughter of the Most High. We need to relate and engage on the same relation level with Yah, that our children do with us. With respect, yes. But also a deep knowing of who our Father is and our identity within His house.
Hebrews 4:16
Let us therefore come boldly to the throne of grace, that we may obtain mercy and find grace to help in time of need.
I also understand now why Yah never sleeps or rest now.
Psalm 121:4
Behold, He who keeps Israel shall neither slumber nor sleep
John 5:16-17
For this reason the Jews persecuted Jesus, and sought to kill Him, because He had done these things on the Sabbath. But Jesus answered them, "My Father has been working until now, and I have been working."
Your children take your sleep and Yah has plenty of kids running on this non-rotating plain. But the children can rest in Him because He is taking care and watching over them always. Yah does rest and keep Sabbath, but interestingly enough, His Fatherly duties continue. Just like dads that rest on Sabbath, our fatherly duties are not suspended on Sabbath. You still need to feed the kids, cloth the kids and change that stinky 1.2 kg. diaper, even on Sabbath. That verse always puzzled me, but the foreign lands of fatherhood have shown me the truth and wisdom in that statement of Yeshua.
Children are more inquisitive than the average adult. Always asking questions, even uncomfortable ones for the ordinary parent.
Pappa, where do dogs go when they die?
Pappa, why do the stars come out at night?
Pappa, what do geckos eat?
Pappa, where do babies come from?
(Well, I have not had that one yet, but I am prepping for it)
But you get the idea; from the simplest to the most complex (that even Google does not have a legitimate answer for). Does not Scripture say, we should become like these little questioners? Doesn't it invite us to do likewise with our Heavenly Pappa?
Matthew 7:7-8
Ask, and it will be given to you; seek, and you will find; knock, and it will be opened to you. For everyone who asks receives, and he who seeks finds, and to him who knocks it will be opened.
Messiah encourages us to do exactly that. We have a good Father in heaven that cares for us and is willing to answer our uncomfortable question.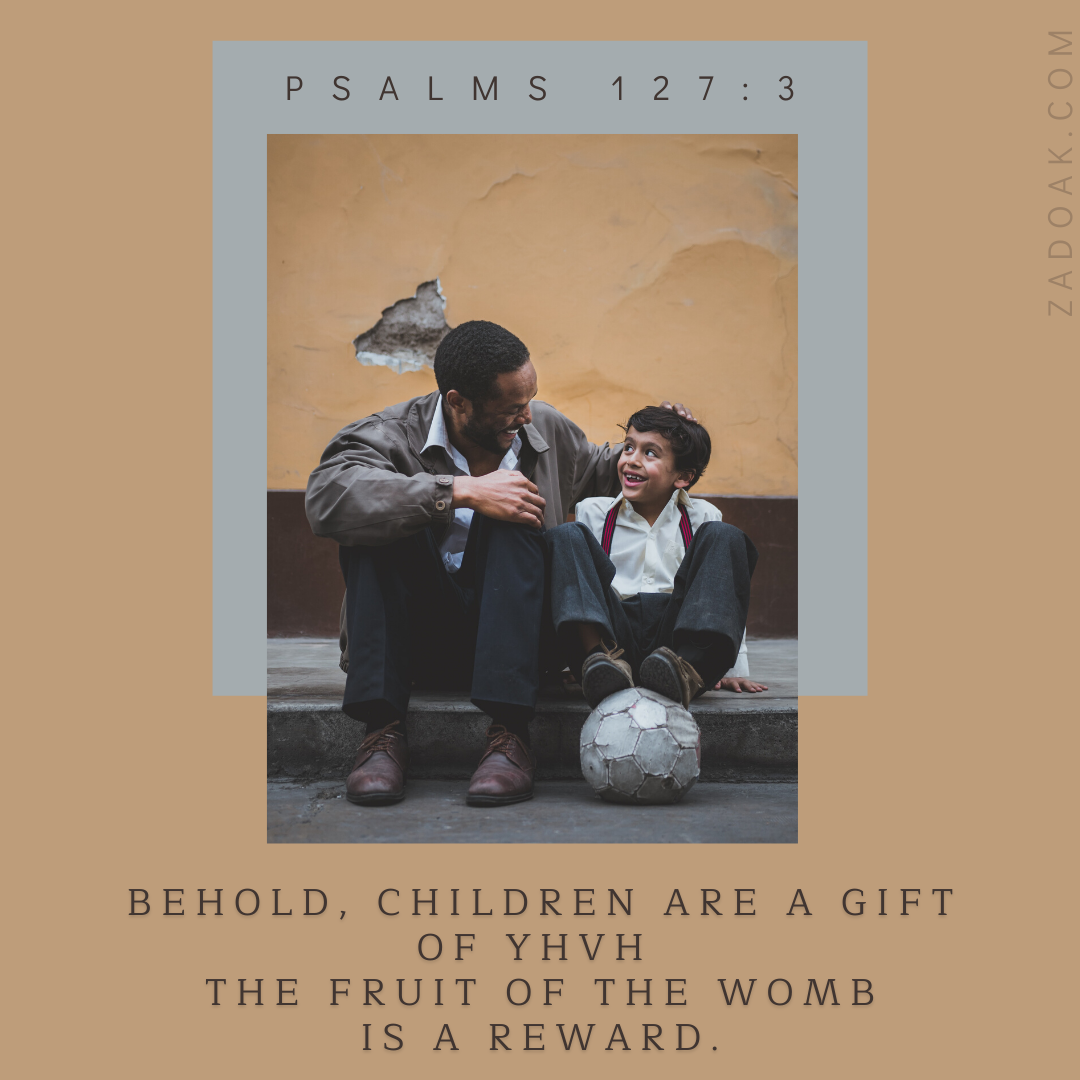 When a person is easily offended, we would say that person is "childish". Childish per definition would mean "like a child". But in the true sense of the word, children are not easily offended. "Childish" is sort of a misnomer. I have seen especially with my two younger ones how they just brush off any snotty remarks of harmful acts, and go about their business as if they are driving miss Daisy.
1 Corinthians 13:5-6 (TPT)
Love does not traffic in shame and disrespect, nor selfishly seek its own honor. Love is not easily irritated or quick to take offense. Love joyfully celebrates honesty and finds no delight in what is wrong.
Okay, to wrap it up, our children are truly a blessing. Just thought I'd share some kingdom principles my kiddos thought me. May we become more like children of the Kingdom; more inquisitive, less offended and participate in our heavenly privileges as sons and daughters of the Most High.
Shalom fam
Ed<>Judah