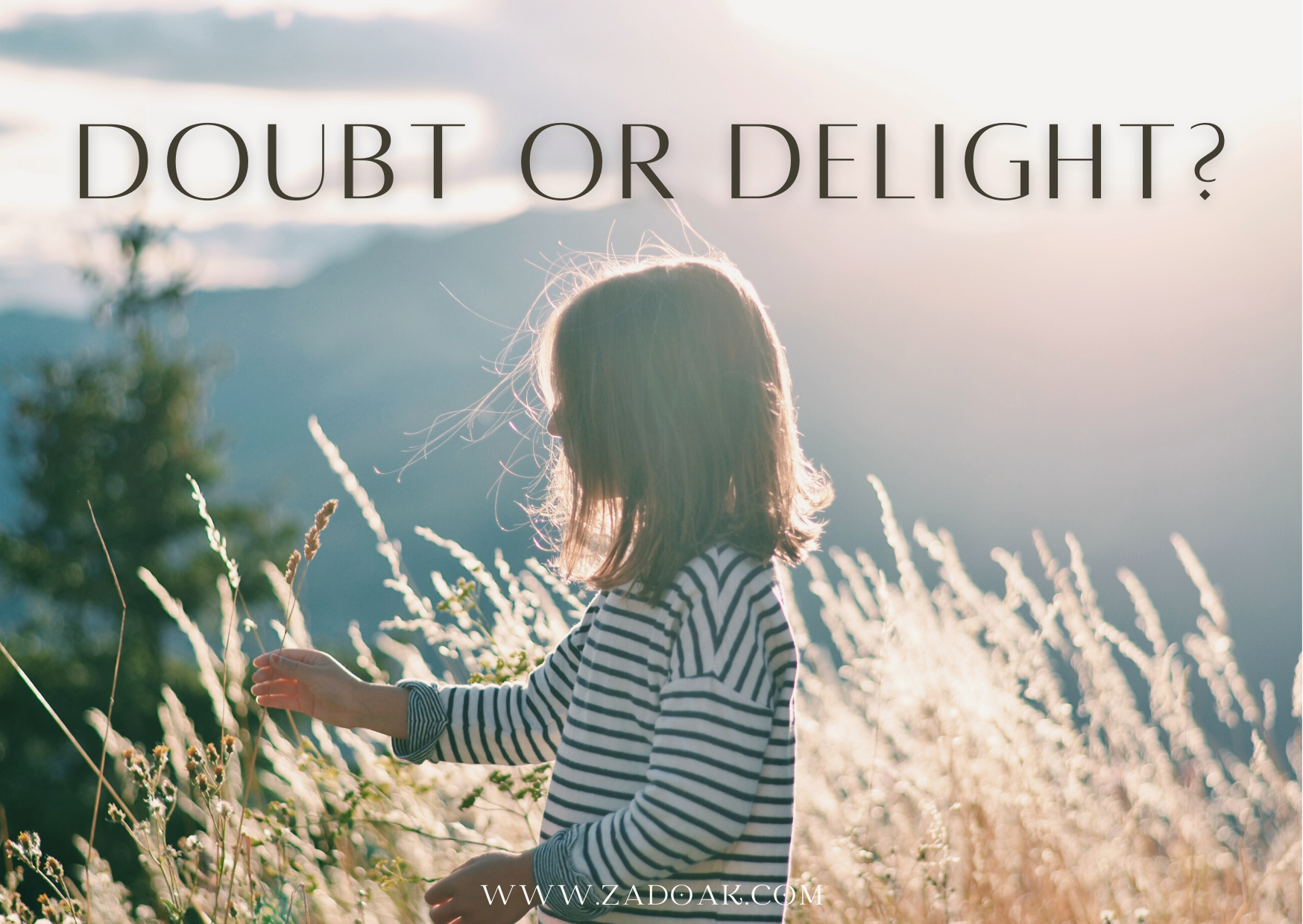 Our journey into parenting has been far from smooth and easy. I vividly remember every minute of labour with our oldest little love. It was beyond excruciating – so many complications. Miraculously our daughter was born after 18 exhausting hours of active labour and man-made interventions. I beheld her sweet darling face. It was marked with signs of the interventions used to transition her to this side of the womb. Her tiny hands gripped my finger and her entire being melted into my heart as I held her close to my chest. We were blessed with one of the greatest gifts of creation; a child of our own. Delight swept over our entire beings as we tried to capture the moment as best as we could.
Since that joyful day in February, 7 years ago, parenting has been far from child's play. Delight soon made way for Doubt that knocked on my door. We've had many moments where we found our hands in our hair, wondering, contemplating, praying and pleading for wisdom. Every parent would tell you that they have found themselves in moments like these, where you are so intensely aware of your shortcomings and of the fact that your little joy is a human, born with a sinful and broken nature.
Oh, dear! We sigh. And then we try our best to do what we can to steward these precious ones well, for His kingdom and for them to walk in His truth.
But this is not the point of me writing this. This is not about our shortcomings and struggles. This is rather about the turning point in my story as a mom.
Before I reached that hopeful stance on the parenting pathway, I came to a point of severe brokenness and the realization of our child being beautifully and differently wired. Not quite neurotypical but also not quite neurodivergent. Somewhere in between. But it had enough intensity to it, for everyday tasks to become severe obstacles; demanding much more energy and creativity than it normally would. At first I thought it was because I experienced life in a very intense form. My own emotions and ways of thinking can be quite overshadowing at times.
Abba and I are working on that. He is such a wonderful parent.
Anyways, at first that was my train of thought. It must be me. I am a horrible mom, I thought. More lies crept in. I won't ever be able to raise my child the way Abba wanted me to. I am severely broken and I am ruining my child. I felt such hopeless despair. I know those last two words have more or less the same meaning, but that was the intensity of it. I didn't know how on earth I would be able to raise her well. And my heart ached. I felt like the biggest failure that ever walked on the planet.
That was the impact of intense emotions that swept over me – I'm not even exaggerating as I type this. It was how it all seemed in that moment, and sometimes it still feels like this. I'm so certain that you might even nod your head because you have also been in that place of despair before. Haven't we all encountered the shortcomings within us? Haven't we all been caged in by walls of hopelessness?
But here is the thing, despair is triumphed in leaning on our Beloved. It is overcome when we realize and acknowledge our weakness, when we surrender to Yeshua in pure humility and utter those desperate words, Please help me. I cannot do this, but with You all things are possible. A prayer that started to resound within my despair was: "Abba, please let me see my children through Your eyes, let me have Your perspective on them." He has started to answer that prayer bit by bit. Maybe it would be too overwhelming if He revealed His full perspective to me about them, all at once. He has given me a fresh perspective, restored hope and wisdom straight from His Father heart. I am forever grateful.
Within this new place of perspective and hope, something else was born. Something different; His delight! I started delighting in my children in a new and wonderful way. A much deeper way than I ever have. I love the way He made them. He changed my point of view to see these obstacles we face daily as opportunities. Our homeschooling journey also changed course.
I had to drastically adjust my expectations which led to less disappointments on my part. My heart grew in gratitude. I started to see the beauty that was tangled within the differently wired neurological patterns.
My child's biggest strengths also lay within being wired differently. I delight in her more and more every day, (in each one of our children). The way she boldly and lively sings to our King. The way her little fingers gallop and dance over the piano keys, creating captivating melodies. The way she has a depth of compassion for even strangers. And how she boldly shares the Good News of Yeshua without overthinking it. I absolutely admire her boldness!
Looking back, it all started to slightly change course in 2020, on a relational level when Abba led me to bless my children each night. Such a straightforward act. To reconnect with them every night no matter how tired I am or how frustrated I might have been throughout the day. This habit of blessing them has watered the small seedlings in my relationship with our little ones. I am so humbled by this journey but I have found great delight within my Abba's heart. Not because of my own abilities but because I saw Abba's heart for them. And it is absolutely breathtaking.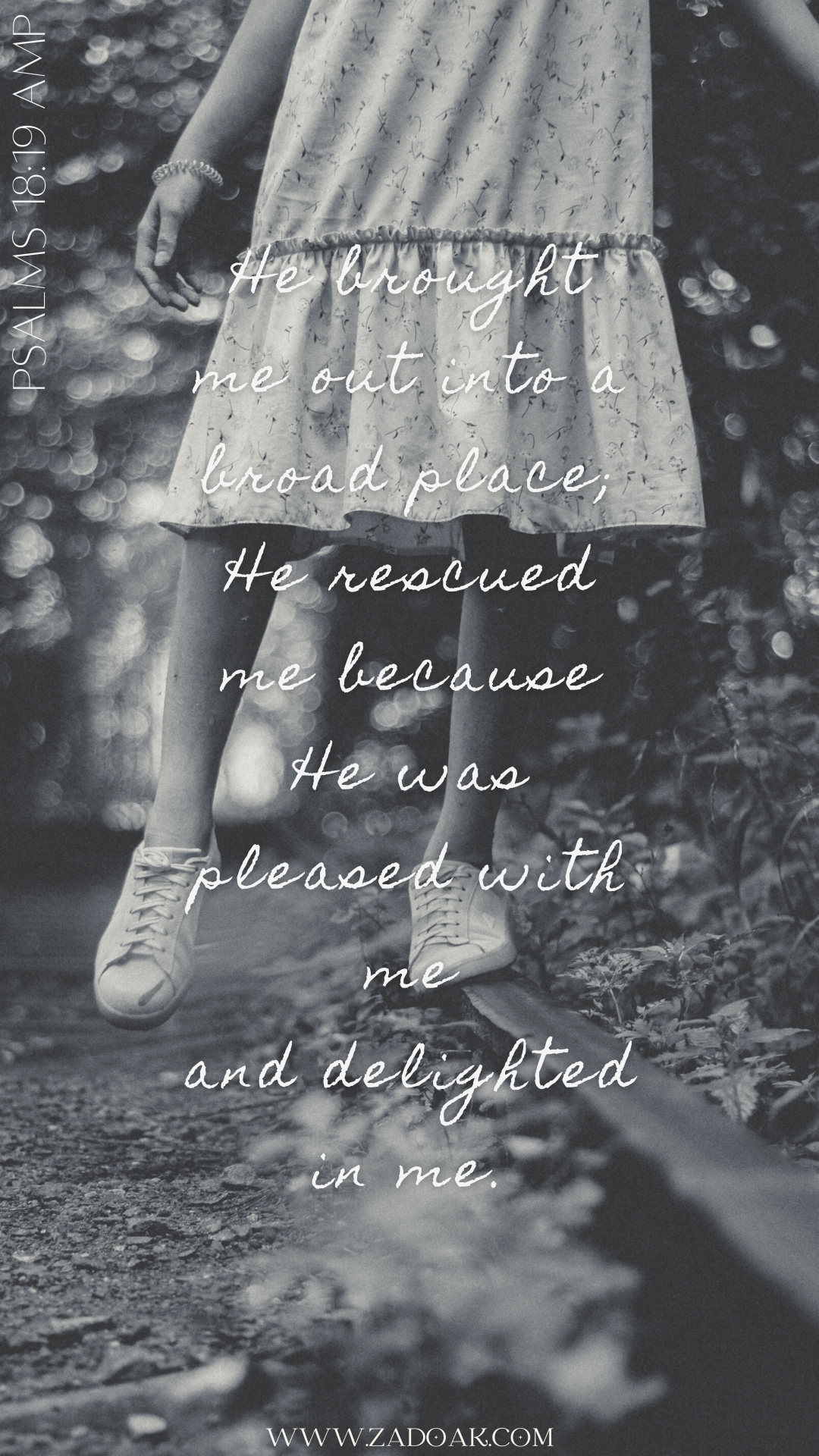 A very dear friend of mine recently gave birth to a precious little girl. While I was preparing my heart and home for her baby-blessing tea a few months ago, Abba started giving me a song that was rooted in Psalm 139. As I was singing and playing the song on the piano, I suddenly saw my own little ones within my womb. I saw how Abba was busy forming them in such an artistic and significant fashion. His fingers moved intricately. Every single attribute and characteristic He delicately weaved into the detail of their design. His delight in them was vibrant like a rainbow against a freshly, rain washed sky. It was wonderful and fearful. I stood in awe. These are the words to the song:
Abba, you formed me
In my mama's womb
You knit me together when I was being made
In the secret place
Intricately woven
Fearfully made
Skillfully knitted
Wonderfully made
I will praise Your name
You've encircled me before and behind
Laid Your hand upon me
In Your book it is written every hour of my life
Your eye has ever been upon me
My hiding place
My great reward
My strength
My song
To You I belong
Where I am safe
Under Your wings
In the secret place
You cover me
A few weeks have passed and much impact has happened in my own life. Doubt had crept in like an unwelcome mischievous visitor, awaiting the chance to destroy me. I think about Peter doubting Yeshua's words.
And immediately Jesus stretched out His hand and caught him, and said to him, "O you of little faith, why did you doubt?"
Oh! How many times have I been in Peter's boat before? Too many times to keep count. Longing for faith but instead Doubt knocks on my door. And for some reason I still open the door and invite Doubt in, as if somehow it has changed. I doubt (pun intended) that it ever will. So, as I was saying, I've allowed that silly character called Doubt in and it made itself quite at home within the quarters of my heart. It started to call me many different names. And I believed every single word. Haphazardly, I took it to Abba but not necessarily in full surrender.
Almost as if being the victim came easier than fighting against those silly lies. Doubt kept on giving false witness and twisting the words of Truth that Abba declares and thinks over me. Worst of all, the voice of Doubt became louder than Abba's. That was until one Shabbat evening after dinner.
The children wanted to dance and so we put on some vibrant worship music. They danced. I sat passively and watched. Until our 2-year-old son came and said, "mamma, dans my.." (which translates as "mama, dance with me"), of course I had to respond by taking action and joining into the joyful array of movements. At first I only moved along half heartedly. But my being soon responded with authentic glee. As I danced in silly and childlike ways, I suddenly felt a shift. Doubt excused itself from the table and left in a hurry as Abba started speaking so loud and clear that I could not deny it anymore.
"I delight in you My daughter.
You are My delight.
I rejoice over you with singing,
with joyful dancing."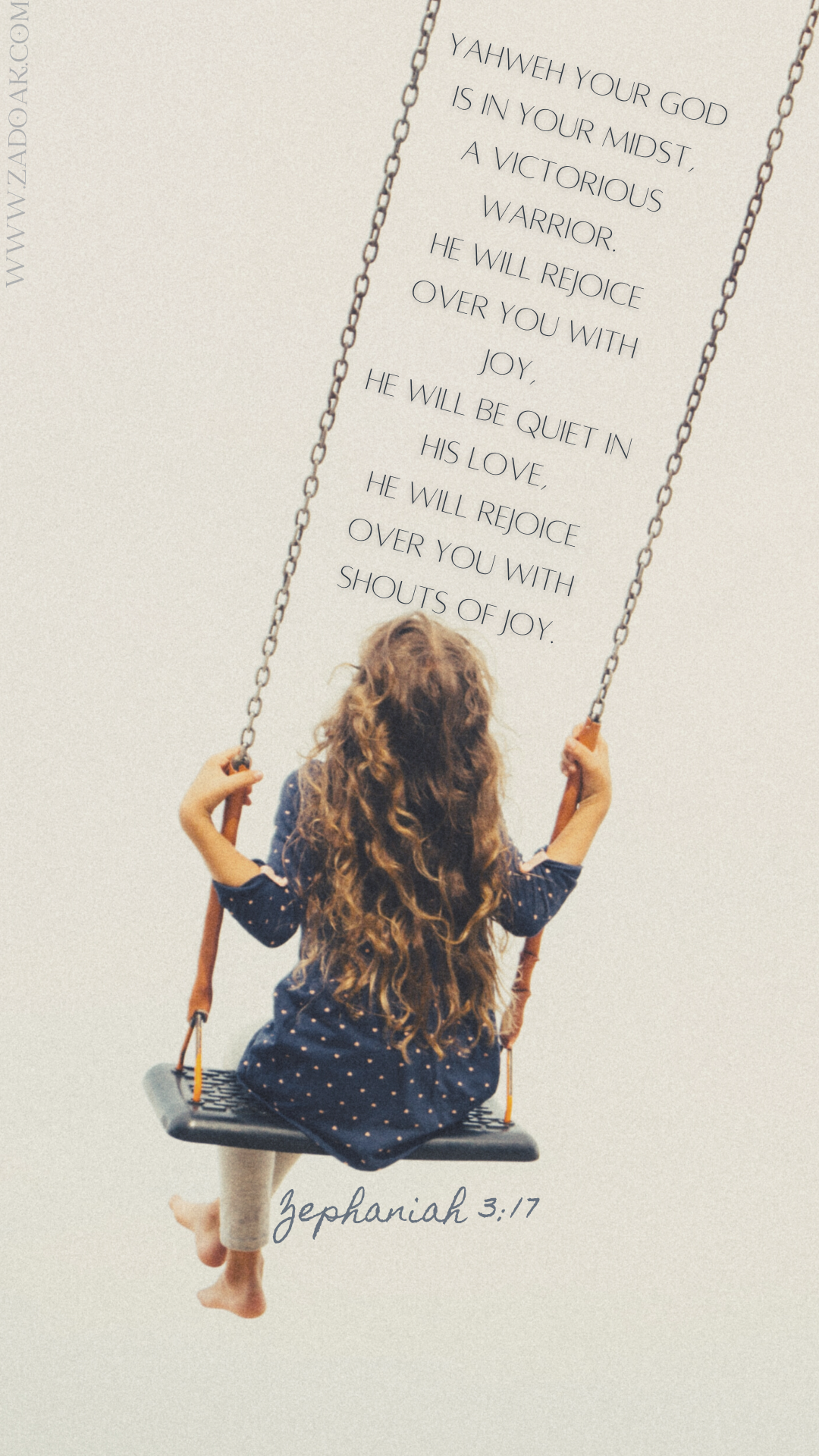 When I was still a child myself, I frequently choreographed my own little dances. Something within me came alive when I danced and even to this day I still see specific dance moves in my mind, on hearing certain songs.
So while I was dancing, allowing the facade to fade into the night sky with the last sunbeams, Abba restored something deep within my being. Something Doubt arrogantly robbed me of. The father of lies had sent that foxy 'gentleman' and my insecurities gave him full access. But on that Shabbat evening, I felt Abba dancing and singing over me. He surrounds me with songs of deliverance. He has turned my mourning into dancing. He delights in me. He delights in YOU! Do you truly believe that? Or have you also allowed that dreaded Doubt of a being at your own table? I have and I am truly so sorry that I did. He only steals, kills and destroys. His nature can do no better than that. But Yahweh's character can do only the exact opposite. He cannot help but to create beauty in the midst of ashes and to use what the enemy meant for our harm for our good. He cannot help but to take the curses and to turn it into blessings.
Nevertheless the LORD your God would not listen to Balaam, but the LORD your God turned the curse into a blessing for you, because the LORD your God loves you.
Deuteronomy 23:5
He even made us out of nothing over than dust. He creates. That is what He does and who He is. His plans are for our good. To shape and form us in the midst of hardships. Yet, He never stops delighting in His children. Wow! It is even more significant that Jedidiah, our son, called me to dance with him, as His name means Beloved of Yahweh. The promise we received over his life is: this is my beloved Son in whom is my delight! He called me out of doubt and despair into a place of delight. Yahweh's delight. My mind still needs a lot of getting in line and most days I need to remind myself repeatedly about His truth about me. Especially on days when Doubt comes knocking again. Now I tell Doubt when he stands in front of the door, "Sorry Doubt, Delight is already sitting at my table and He's taking up all the space. There's no room for you here." And I swiftly close the lite in the door.
Choose life!
Choose Delight!
My Delight
Dear one,
Please remember
who I have made you to be
Please remember that
you are so much more than the eye can see
You are more than all the lies you have heard
You are created to be unbound as a bird
Yet bound to My law of grace
Drawing you to embrace
The scroll and seed inside your being
Calling your heart's eyes to seeing
The blueprint in heaven I have drawn before time began
How I perfectly measured out a wonderful plan
Called life
Your life
By no means are you an unwelcome failure
You have been intricately woven, specifically tailored
For this time and this place
You are predestined to leave a trace
Of who I AM!
My Name
My Character
Yet, you have to agree
To the masterpiece I have made you to be
I have made you free to this choice
Will you heed to My plans
Will you say yes to My voice?
What are the Words Abba is speaking over us? What I am… statements have we allowed to form us? Are those beliefs rooted in His Truth or within lies, wounds and insecurities? We are formed in His image. All other I am… statements must be purified by His Word, by His authortity. I am no longer a slave to fear and doubt, I am a child of Yah!
As I pondered on delight, I came to an even deeper realization; Abba longs for us to delight in Him and for us to delight in His Word. I delight in You and You delight in me… I am my Beloved's and He is mine!
Delight yourself also in Yahweh, and He shall give you the desires of your heart.
Psalms 37:4 NKJV
And…
Blessed is the man who walks not in the counsel of the ungodly, nor stands in the path of sinners, nor sits in the seat of the scornful; but his delight is in the law of Yahweh, and in His law he meditates day and night.
Psalms 1:1 – 2 NKJV
Beloved, may our lives be defined by delight. His delight in us, and us delighting in Him and in His word. So straightforward, yet it can be so hard to let go of all Doubt has taught us over the years. Define yourself as His delight! The one He is well pleased in. Yes, we all need to still grow. But our delight in our little ones is not defined by the shortcomings that we see. Those are only opportunities for growth. And the same is true for you. May you run into His arms as He invites you to His dance of delight.
Shalom
Carmen Tehillah
Daughter of the King
You formed my innermost being,
shaping my delicate inside and my intricate outside,
and wove them all together in my mother's womb.
I thank you, Yahweh, for making me so mysteriously complex!
Everything You do is marvelously breathtaking.
It simply amazes me to think about it!
How thoroughly You know me, Lord!
You even formed every bone in my body when You created me in the secret place,
carefully,
skillfully shaping me from nothing to something.
Psalm 139:13-16
(the passion translation)